Name:302B Duck egg processing line

Product Code:302B

Capacity:10,000 eggs/hour

Function:Water bath loading, washing, drying, candling, grading & counting
Details
Features:

Made of stainless steel for better durability, corrosion resistance and hygiene.

ZENYER 302B duck egg processing line is comprised of ZENYER 202B egg washer, ZENYER 104A main machine and manual packing lane (2).

Including water bath loading, washing, drying, candling, grading & counting and manual packing lane all in one line with capacity of 10000 eggs/hour.

This loading method of the egg washer not only saves time but also minimizes egg cracks by using buoyancy.

Equipped with colour touchscreen PLC and self-diagnose grading system and can sort eggs into 4 grades with accuracy ±1g.

The 302B egg processing line is specially designed for fresh duck eggs, salted eggs or preserved egg processing.
Commodity

Duck egg processing line

Product code

302B

Model

ZYL-YS1-D1-2P

Capacity

10,000 eggs/hour

Material

Stainless steel

Power

12.2KW

Voltage

380V,50HZ,3-phase

Dimension (L*W*H)

15.1*3 *2 M

Net weight

700KG

Gross weight

1350KG

Function

Water bath loading, candling, sanitizer sprayer,
washing,drying , head turning, grading & counting,
auto-packer,manual packing lane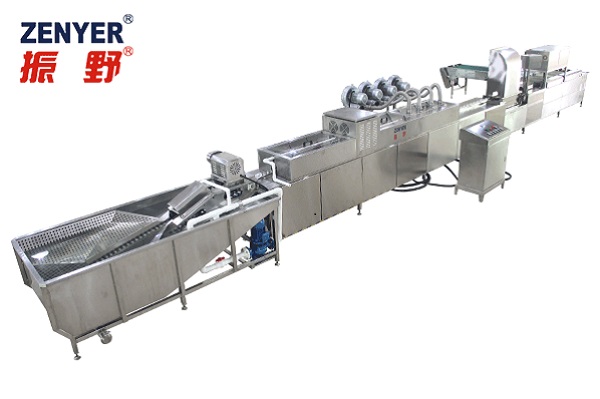 ZENYER 302B Duck egg processing line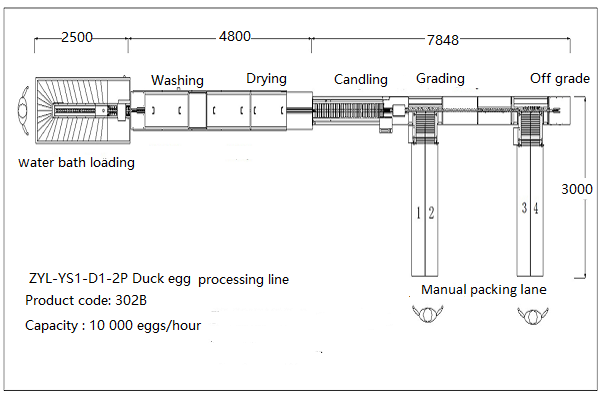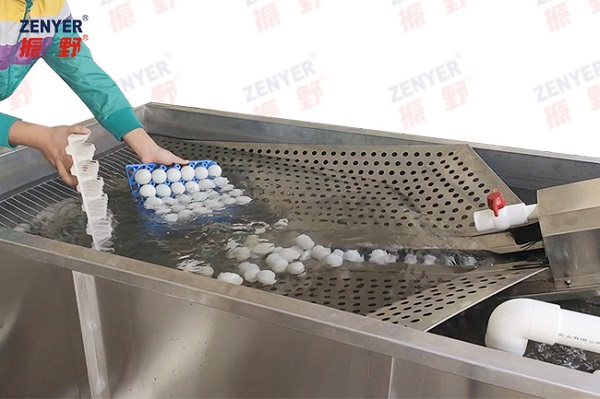 Water bath loading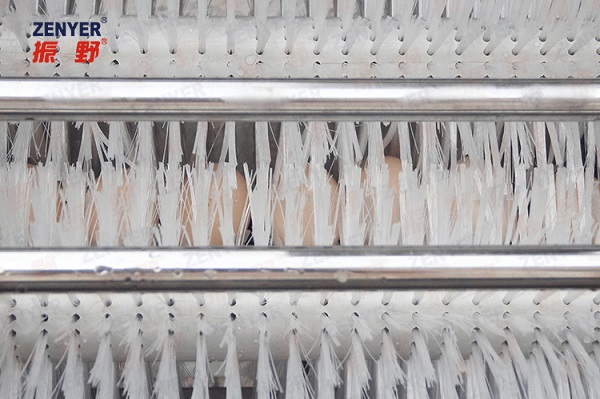 Egg washing with brushes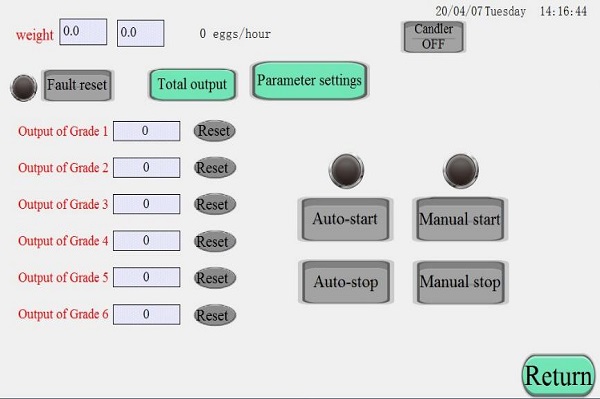 Egg grading system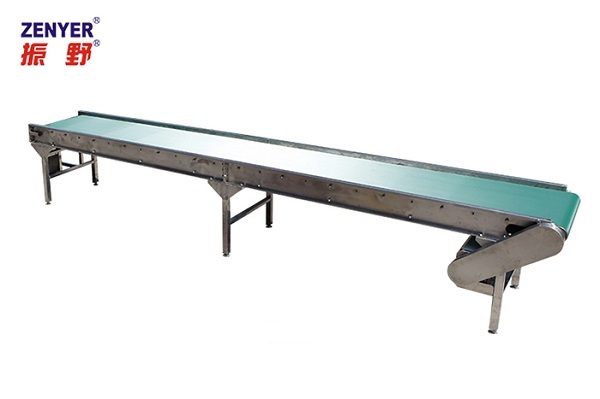 Manual packing lane
For ZENYER 302B Duck egg processing line standard configuration : Only USD54,945.00
consist of :
(Pre-order)
302B Duck egg processing line Brochure