Name:303B Duck egg processing line

Product Code:303B

Capacity:20,000 eggs/hour

Function:Water bath double line loading, washing, drying, candling, grading & counting and manual collection conveyor
Details
Features:

Made of strong stainless steel for great durability and hygiene.

ZENYER 303B duck egg processing line is comprised of ZENYER 203B egg washer, 107A main machine,and includes double lines water bath loading, washing,drying,candling, automatic head turning,grading & counting, auto-packer, manual collection conveyor and optional egg printer , it can reach maximum capacity of 20,000eggs/hour.

This loading method of the egg washer not only saves time but also minimizes egg cracks by using buoyancy.

Equipped with colour touchscreen PLC and self-diagnose grading system and can sort eggs into 4 grades with accuracy ±1g.

The 303B duck egg processing line is specially designed for fresh duck eggs, salted eggs or preserved egg processing.
Commodity
Duck egg processing line
Product code
303B
Model
ZYL-YS2-DAS6-3ZP
Capacity
20,000 eggs/hour
Material
Stainless steel
Power
18KW
Voltage
380V,50HZ,3-phase
Dimension (L*W*H)
15.4*5.6 *2 M
Net weight
3700KG
Gross weight
4750KG
Function
Water bath double line loading, washing,drying,
candling, grading & counting,auto-packing,
manual collection conveyor and optional printer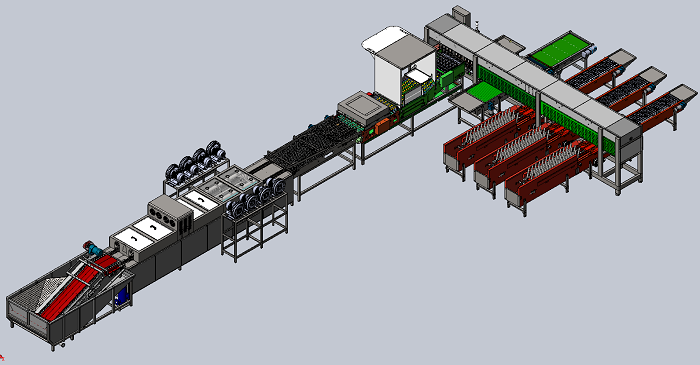 ZENYER 303B Duck egg processing line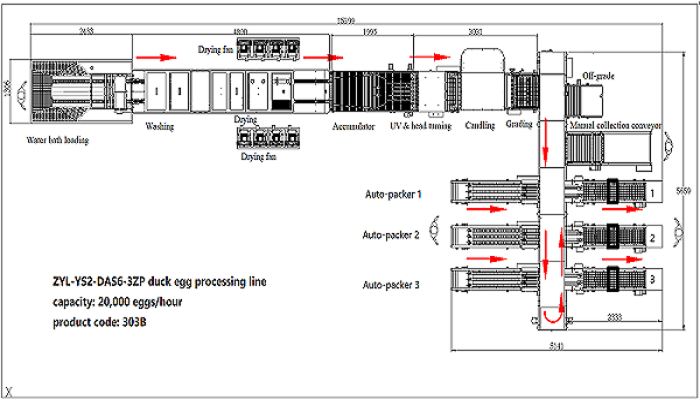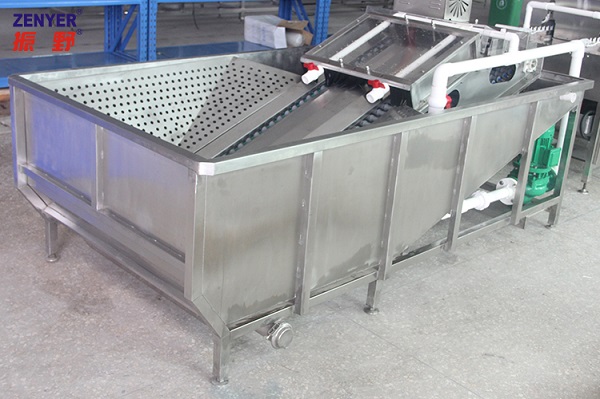 Water bath with double line loading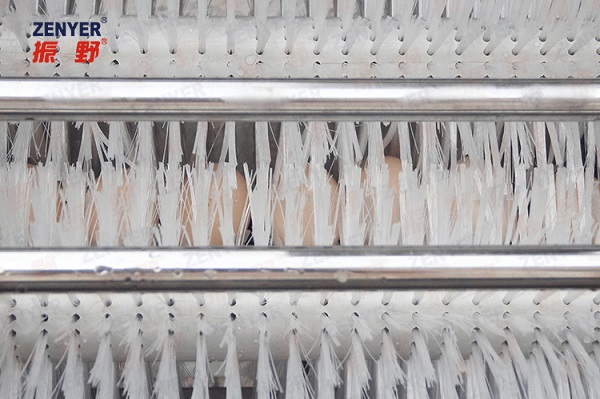 Egg washing with brushes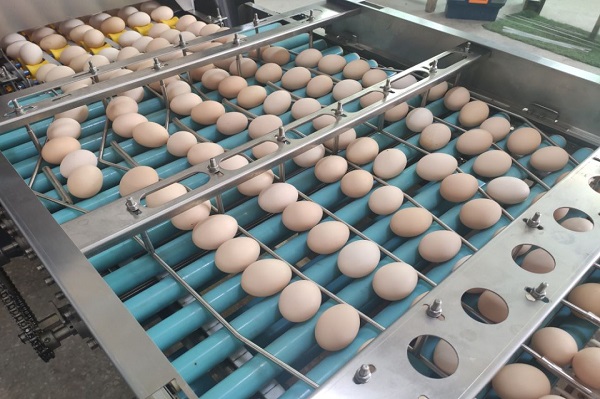 Automatic head turning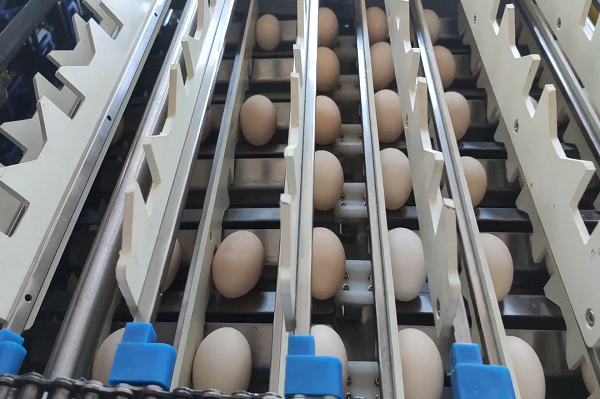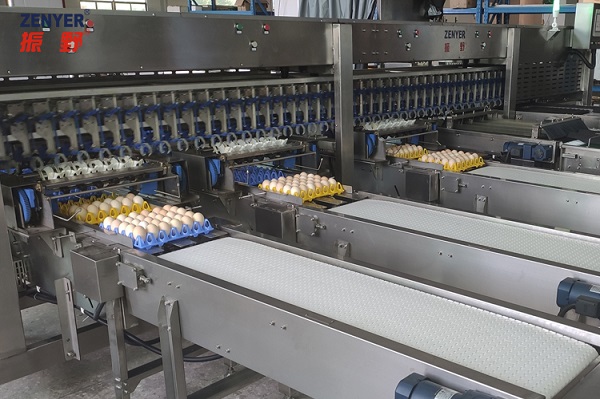 Egg grading (electronic sensor weighing) & counting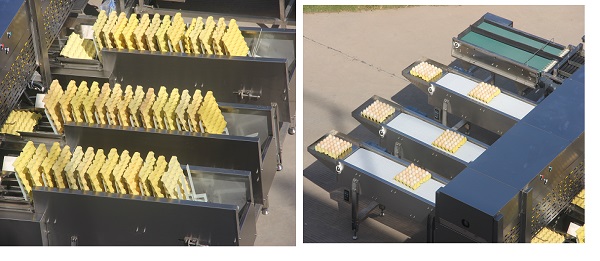 Automatic packing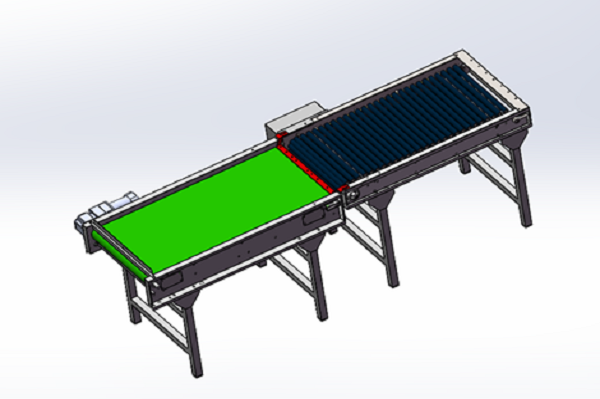 Manual collection conveyor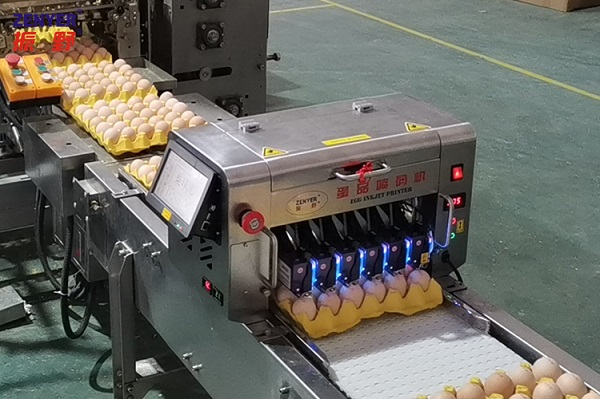 The 406H Egg printer for option
For ZENYER 303B Duck egg processing line : Only USD136,264.00
consist of :
Water bath with double line loading

Egg washing & drying

Accumulator & candling & grading & counting

Auto-packer (3 units )
Manual packing lane ( 1 unit)
(Pre-order)
303B Duck egg processing line Brochure