Name:201A Egg washer

Product Code:201A

Capacity:5,000 eggs/hour

Function:single row feeding roller, sanitizer sprayer, washing,drying
Details


Features:

Made of strong stainless steel for great durability and hygiene.
Including single row feeding roller, sanitizer sprayer, washing and drying functions, optional accumulator, vacuum egg lifter, candling and egg printer with a capacity of 5,000 eggs/hour.
Only half of the normal labour for egg loading is needed if the accumulator and vacuum egg lifter are used together with the machine.
The sanitizer sprayer sprays sanitizer or detergent (customer provides) onto eggs automatically for food security purpose. The eggs are cleaned by brushes with warm water (customer provides water heater).
Water on the eggs will be swept off by the drying brushes, and meanwhile the eggs themselves are dried by the drying fan system, the drying rate can reach up to 95% , depending on the environment humidity.
Commodity

Egg washing machine

Product code

201A

Model

ZYX-JS1-2-(P)

Capacity

5,000 eggs/hour

Material

Stainless steel

Power

7.9KW

Voltage

220V, 50HZ, Single phase

Dimension (L*W*H)

8.1*1.25*1.55 M

Net weight

600KG

Gross weight

960KG

Function

Single row feeding roller, sanitizer sprayer,washing, drying,
optional accumulator, vacuum egg lifter, candling,printer
and manual collection conveyor (UV included)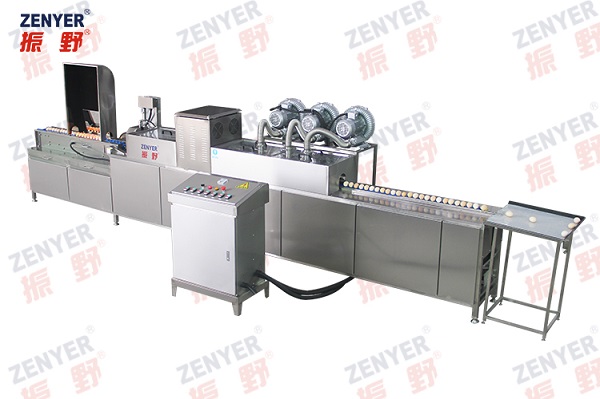 ZENYER 201A egg washer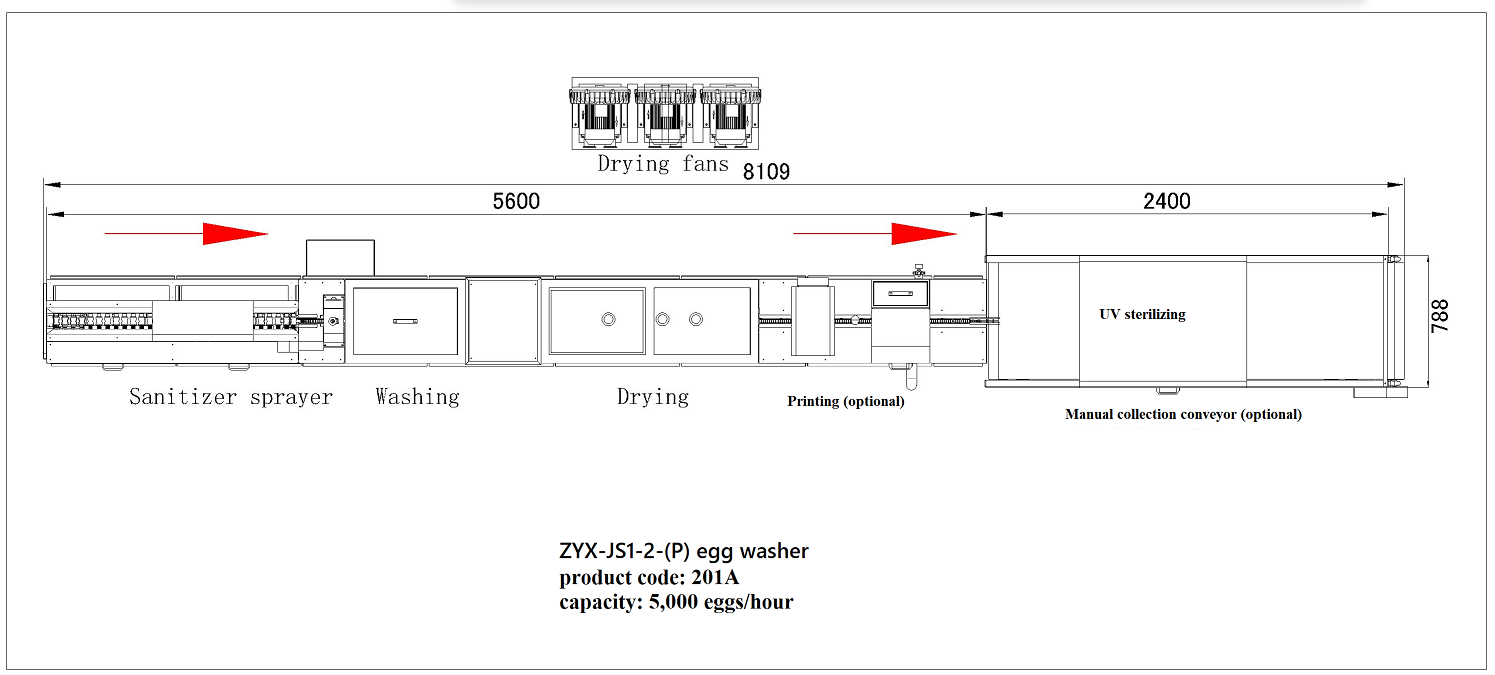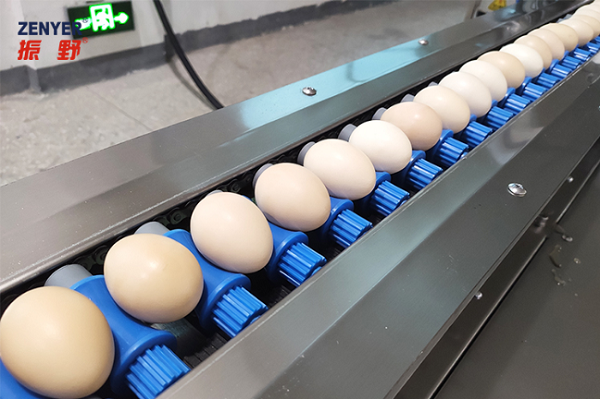 Single row feeding roller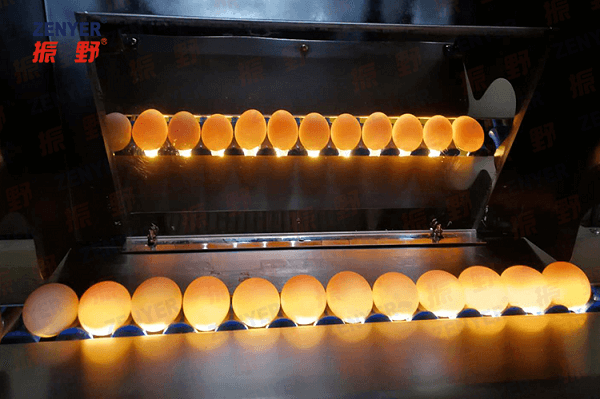 Single row candler with a candling cover and mirror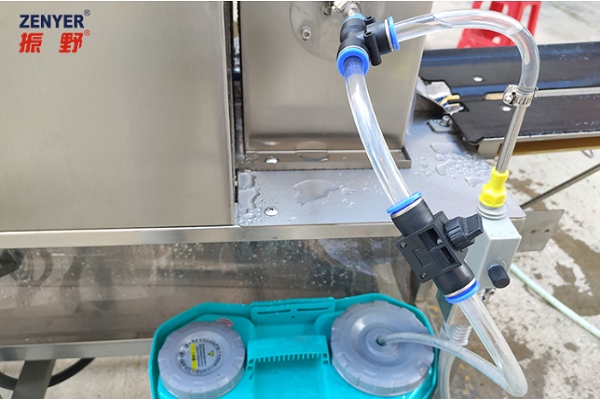 Sanitizer sprayer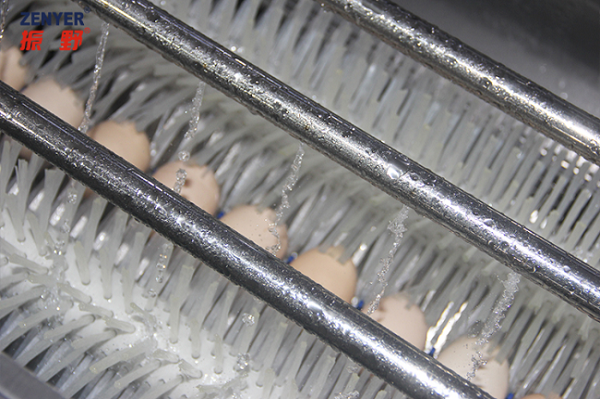 Egg washing with brushes and warm water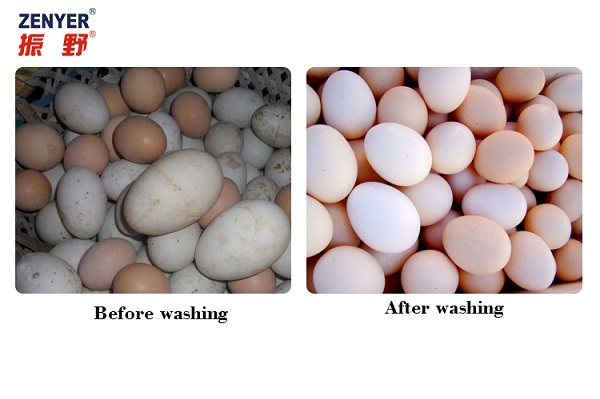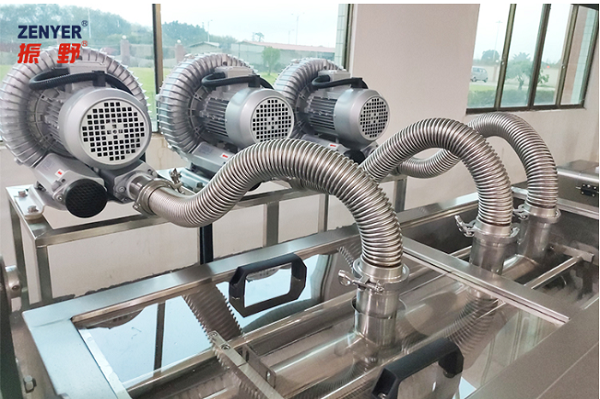 Remarkable drying system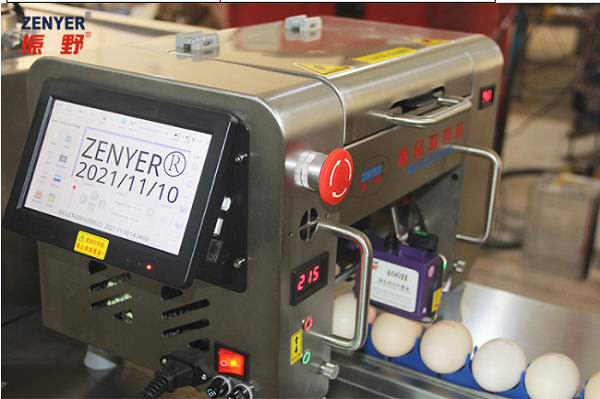 ZENEYR 401H Egg printer attaches on the egg grader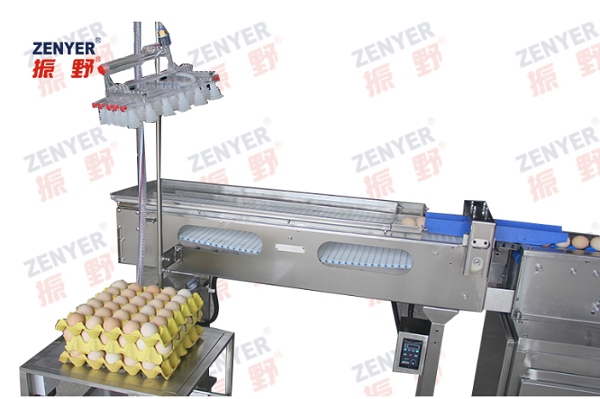 ZENYER 604AS Accumulator and 602 Vacuum egg lifter match with the egg washer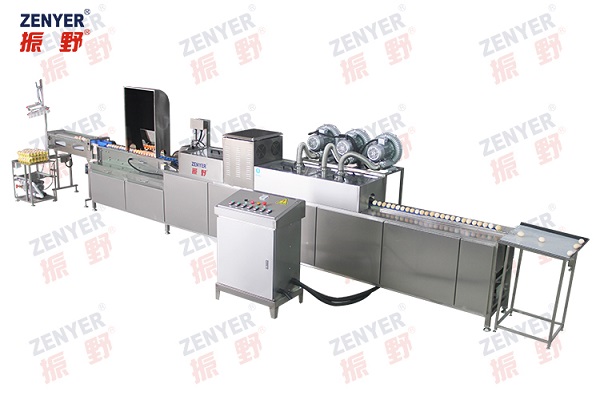 ZENYER 602 Vacuum egg lifter+ 604AS Accumulator + 201A egg washer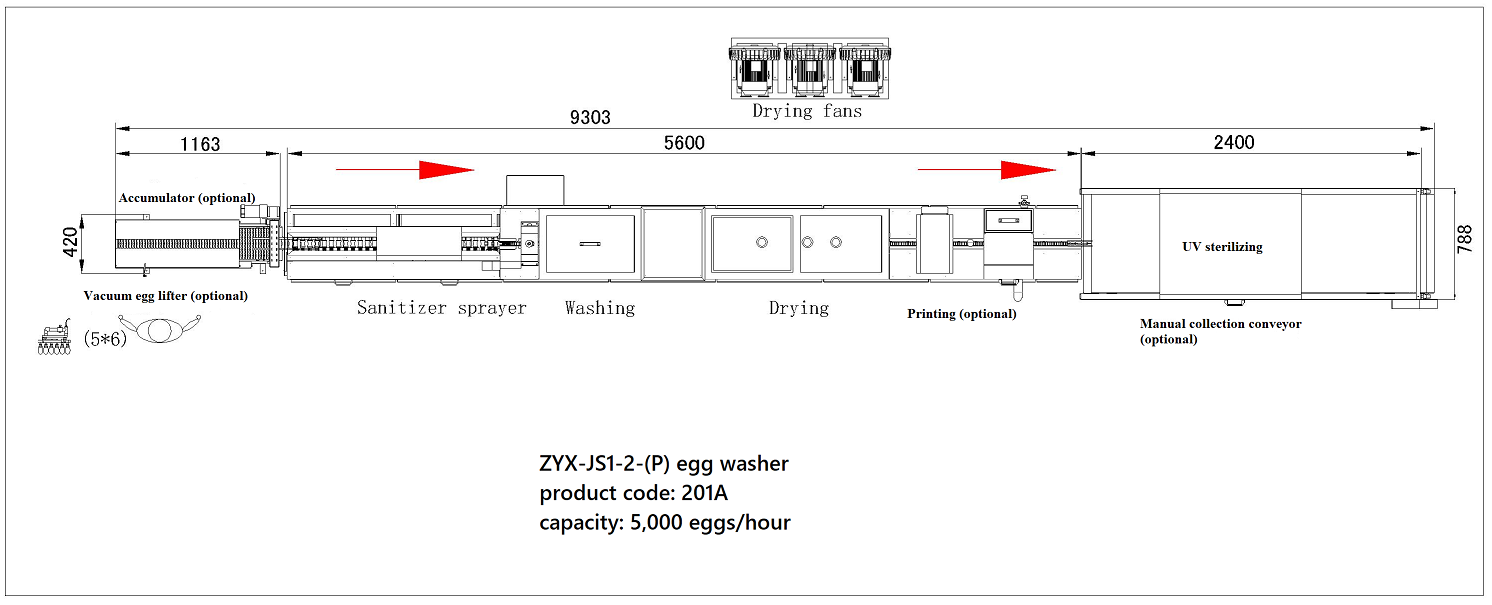 ZENYER 602 Vacuum egg lifter+ 604AS Accumulator + 201A egg washer floor plan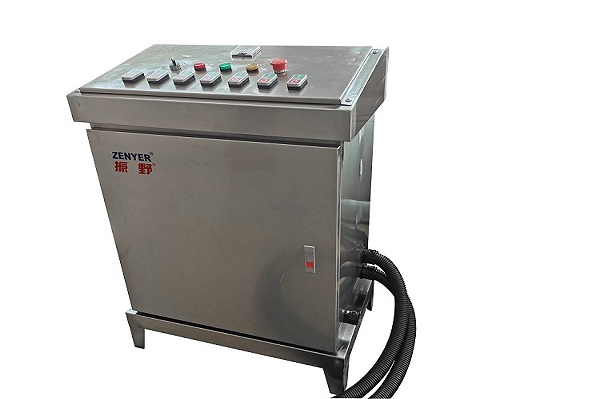 Free standing control panel
For ZENYER 201A egg washer standard configuration : Only USD28,132.00
Option:
The 608B collection conveyor (UV included) : USD3,187.00
(Pre-order)