Name:602 Vacuum egg lifter

Product Code:602

Capacity:30 eggs per lift

Function:Egg lifting & loading
Details
Designed to transfer eggs from trays onto machines or from machines to the tray.
Features a 30-egg lifter head,

an air pipe, an air filter, a pressure regulator, a switch and a vacuum pump.
The air filter can prevent any unwanted waste from entering the motor.
There are some holes on the top board and these holes can prevent the suction cups from gluing itself to the board. Otherwise, it causes the motor to overheat.
Easy to use, just plug the ends of the air pipe into the 2 coupling connectors

.
6*5 suction cup can be changed into 3*5 suction cup based on users' requirements.
Has a compact structure and less storage space, equipped with 4 locking casters on the bottom to allow for easier movement.
| | |
| --- | --- |
| Commodity | Vacuum egg lifter |
| Product code | 602 |
| Model | ZYS-ZK-30 |
| Power | 0.55KW |
| Voltage | 220V, 50HZ, Single phase |
| Dimension (L*W*H) | 330*312*400mm |
| Net weight | 20KG |
| Gross weight | 30KG |
| Function | Vacuu egg lifting & loading |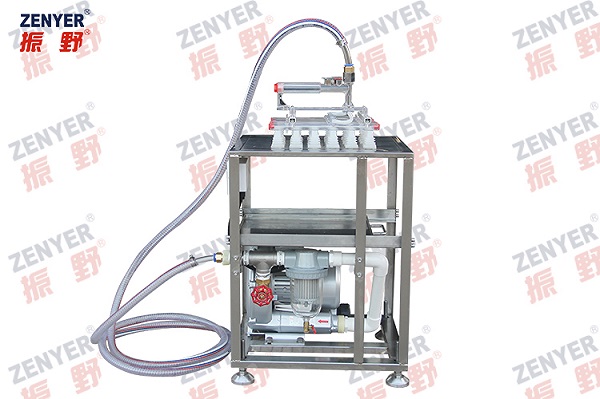 Vacuum egg lifter system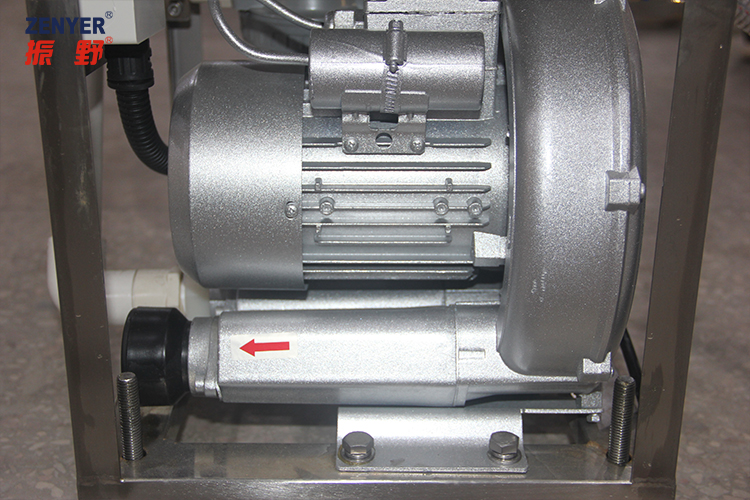 Vacuum pump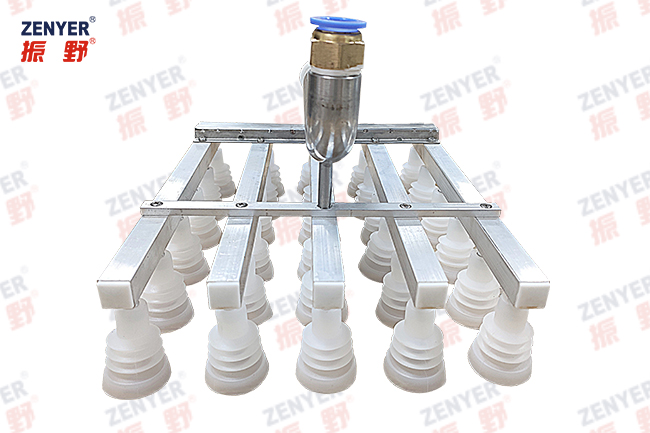 30-egg lifter head kit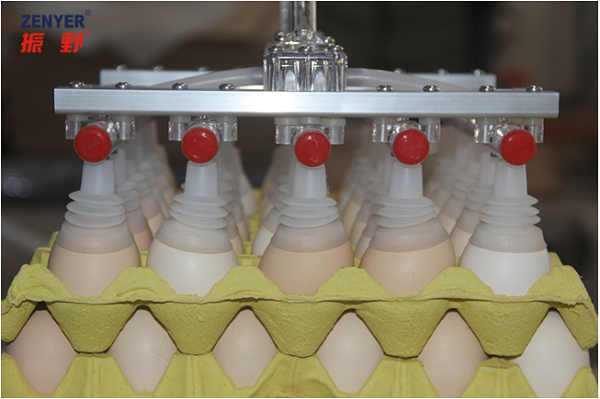 Step 01: Match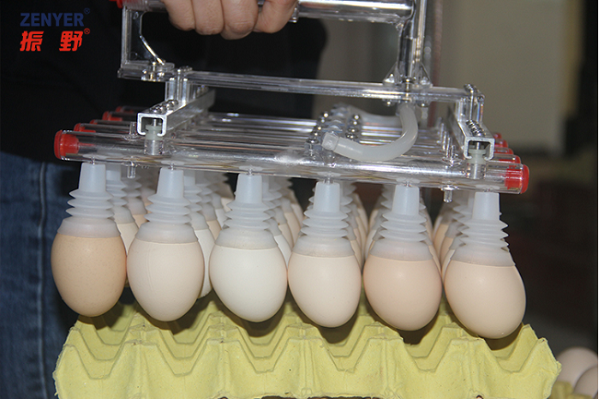 Step 02:
Apply an appropriate amount of pressure and lift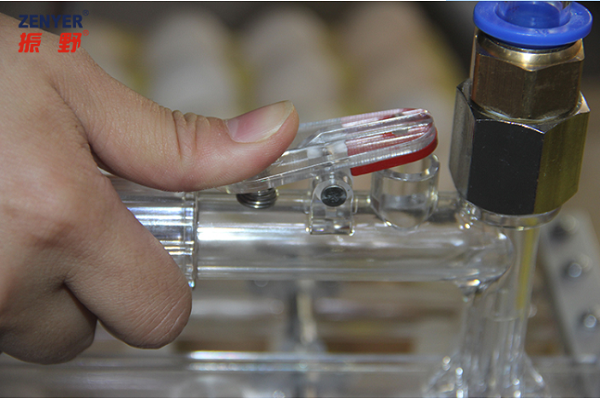 Step 03: Release
For ZENYER 602 Vacuum egg lifter : Only USD1,429.00
(In stock)
602 Vacuum egg lifter Brochure