Name:301A Egg processing line

Product Code:301A

Capacity:5000 eggs/hour

Function:sanitizer sprayer, washing, drying, UV sterilizing, candling,grading
Details

Features:

Made of stainless steel for better durability, corrosion resistance and hygiene.
Including vacuum egg lifter, accumulator, sanitizer sprayer, washing, drying, printing, UV sterilizing, grading & candling all in one line with capacity of 5000 eggs/hour if you have vacuum egg lifter, accumulator and egg printer for optional.
Only need cost half-labor for egg loading if choose the accumulator and vacuum egg lifter upon request.
Can be installed in a straight line, in a right hand turning or in a left hand turning based on the room space of your shed.
Commodity

Egg processing line

Product code

301A

Model

ZYL-JS1-J3

Capacity

5000 eggs/hour

Material

Stainless steel

Power

9.2KW

Voltage

380V,50HZ,3-phase

Dimension (L*W*H)

9.0*1.7*1.5M

Net weight

900KG

Gross weight

1450KG

Function

sanitizer sprayer,washing, drying ,
UV sterilizing, candling,grading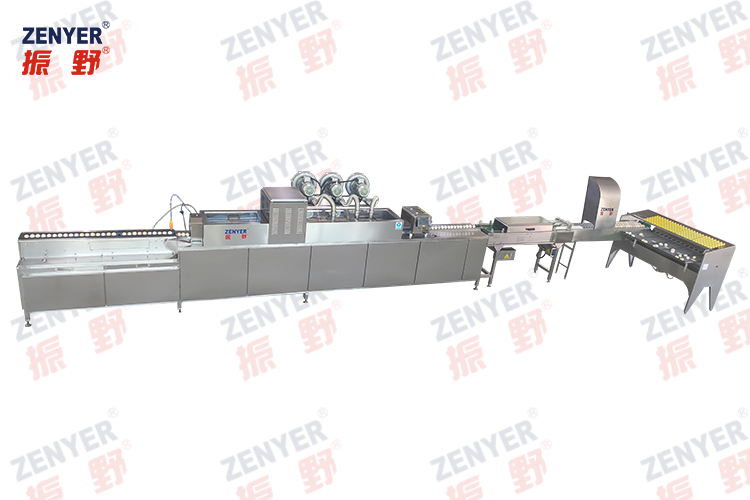 ZENYER 301A Egg processing line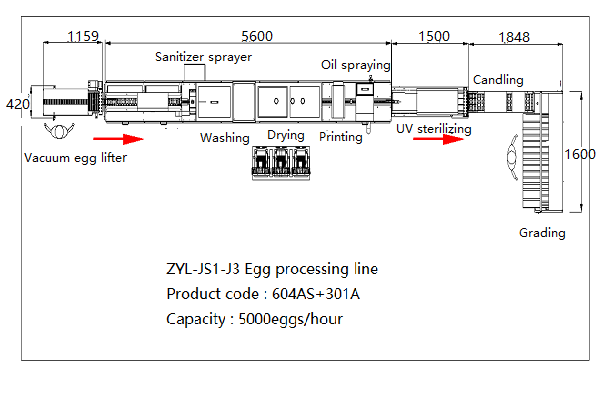 The 301A with the 604AS accumulator-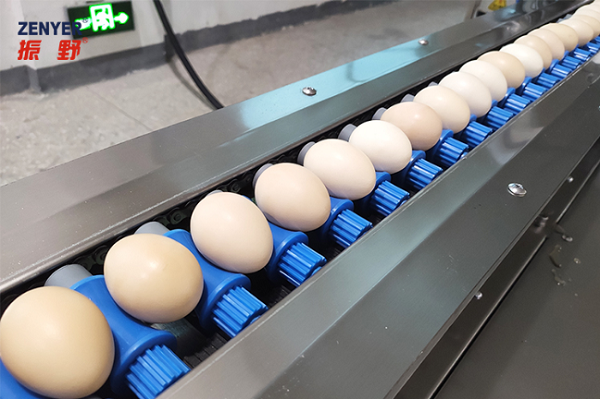 Single row feeding roller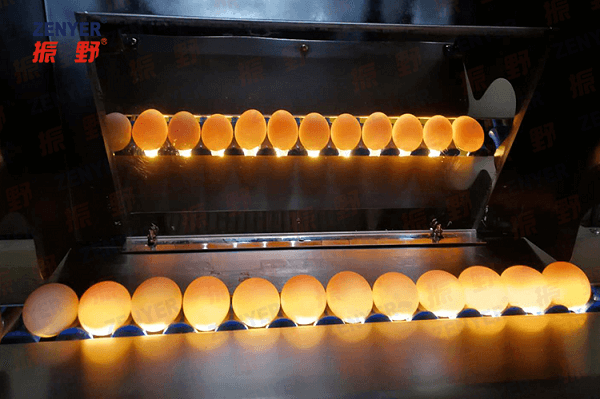 Single row candler with candling cover and mirror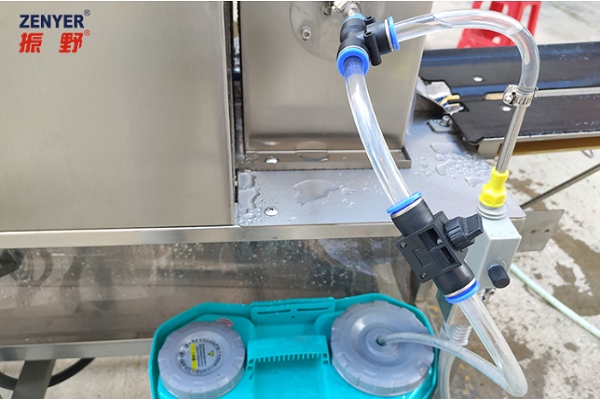 Sanitizer sprayer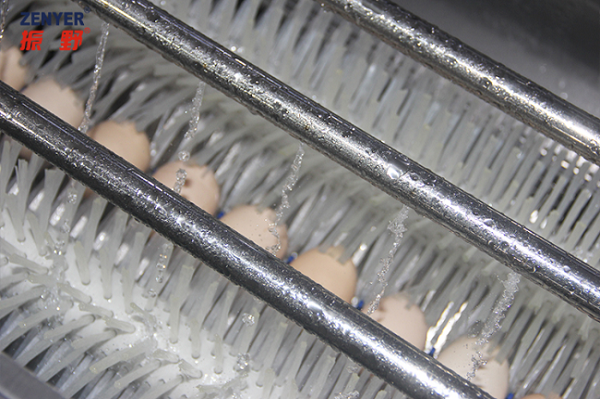 Egg washing with brushes and warm water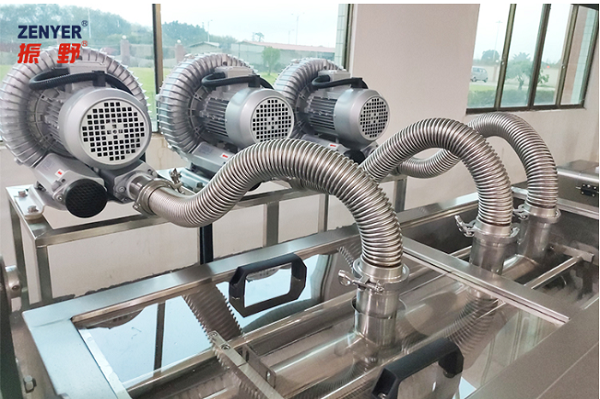 Remarkable drying system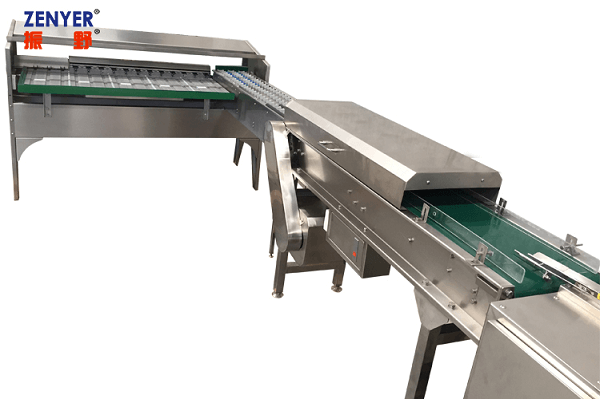 The 604B conveyor connects the 201A egg washer with the 102B egg grader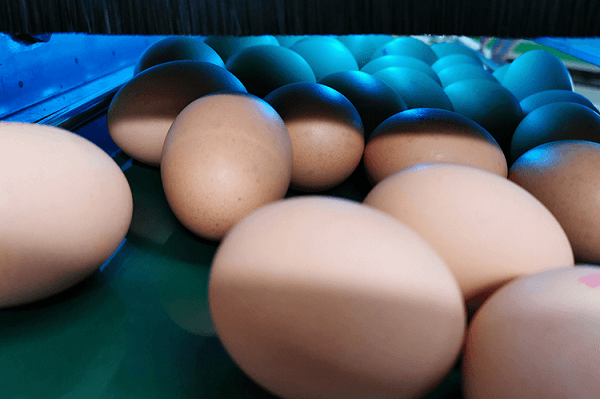 UV sterilizing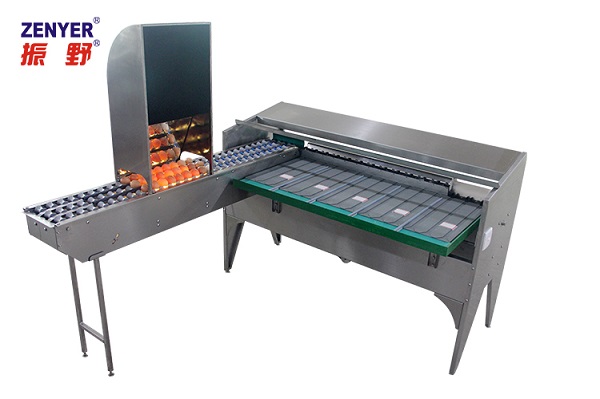 Egg grading and candling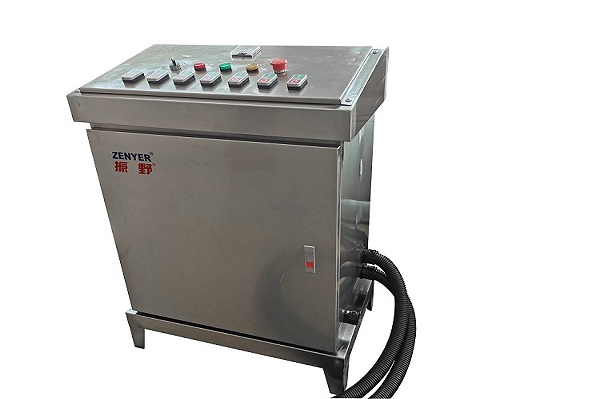 Free standing control panel

For ZENYER 301A Egg processing line standard configuration: Only USD29,670.00
consist of :

Option:
301A Egg processing line Brochure