Name:303A Egg processing line

Product Code:303A

Capacity:20,000 eggs/hour

Function:Accumulator, candling, sanitizer sprayer,washing, drying,accumulator, head turning, grading & counting, auto-packer
Details
Features:

Made of stainless steel for better durability, corrosion resistance and hygiene.

ZENYER 303A egg processing line is comprised of ZENYER 203A egg washer,107 main machine, auto-packer (2) , manual collection conveyor (2) , and optional egg printer.

Including accumulator, candling booth, sanitizer sprayer, washing, drying, accumulator, head turning, grading & counting, auto-packer (2), manual collection conveyor (2) and optional egg printer all in one line with capacity of 20000 eggs/hour if you have egg printer for optional.

The egg washer equipped with sanitizer sprayer, brush washing & drying and self-cleaning system that makes sure the processed egg meeting food safety requirements.

Equipped with colour touchscreen PLC and self-diagnose grading system and can sort eggs into 4 grades with accuracy ±1g.

Automatic packer includes egg tray sender and output conveyor. Empty trays or cartons must be manually placed in the egg tray sender, allowing the sender to send the empty trays or cartons to where the eggs will drop from. The hanging claws will drop down the graded eggs into corresponding 10, 12, 15, 18, 20, 24- egg carton and 30-egg tray automatically. and then the output conveyor takes the trays or cartons to the end of the conveyor. Each auto packer can pack 1 grade of the egg size you want.

Commodity
Egg processing line
Product code
303A
Model
ZYL-JS2-DAS6-2Z2P
Capacity
20,000 eggs/hour
Material
Stainless steel
Power
24.4KW
Voltage
380V,50HZ,3-phase
Dimension (L*W*H)
16.1*5.7 *2 M
Net weight
1600KG
Gross weight
2350KG
Function
Accumulator, candling, sanitizer sprayer,washing,
drying,accumulator, head turning, grading & counting,
auto-packer,manual collection conveyor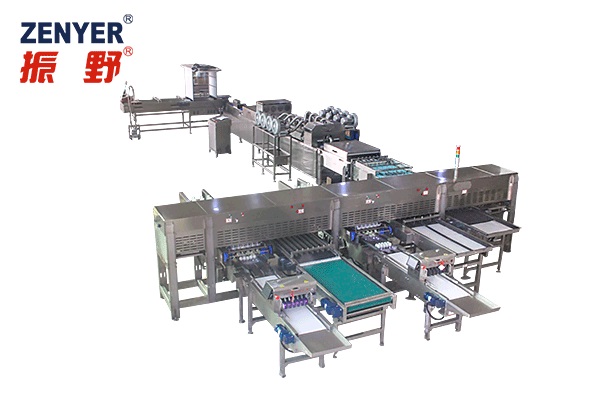 ZENYER 303A egg processing line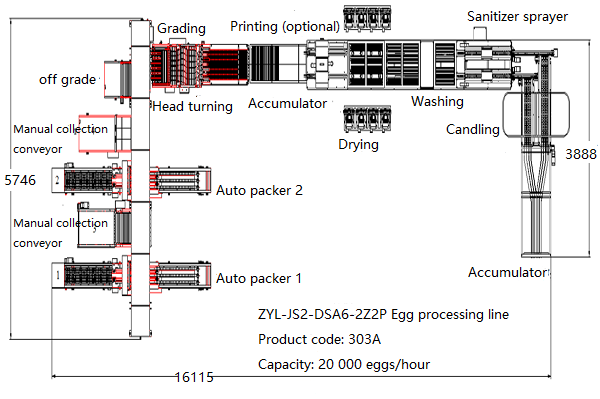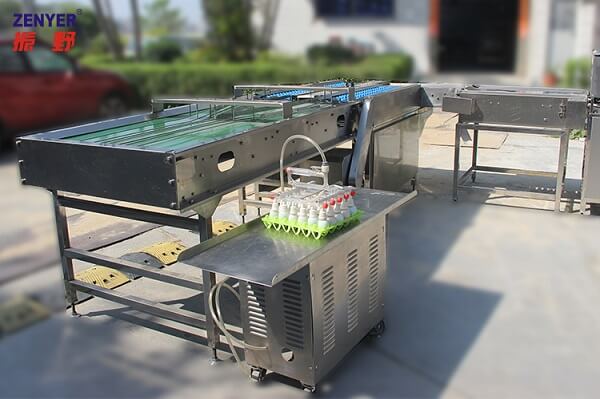 The accumulator with vacuum egg lifter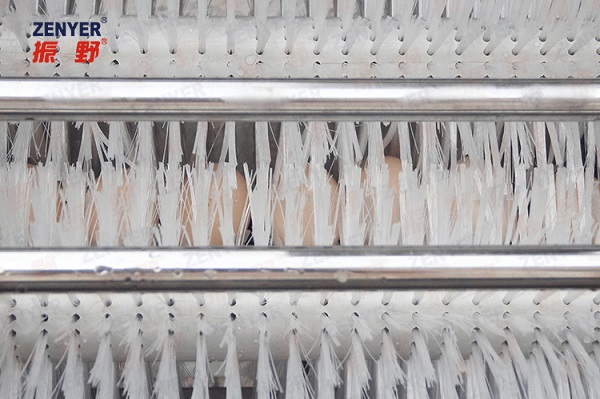 Egg washing with brushes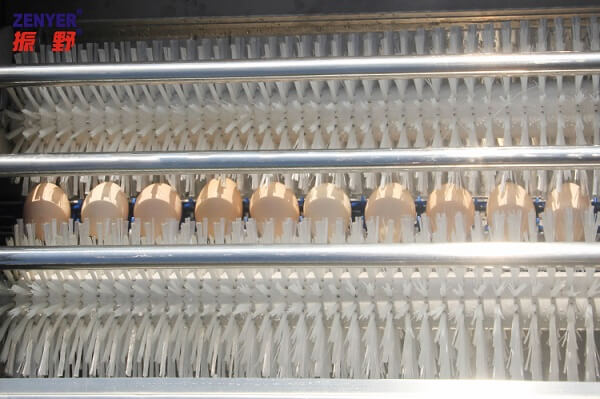 Egg drying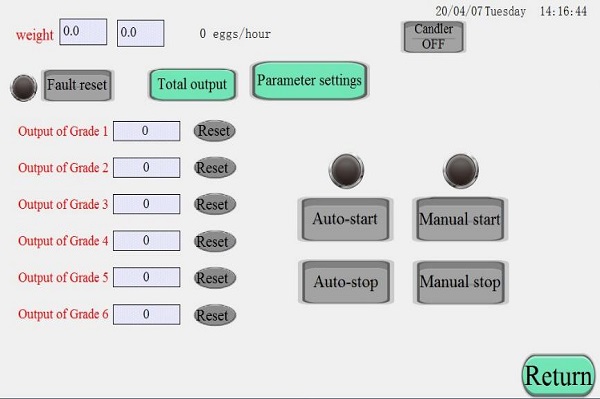 Egg grading system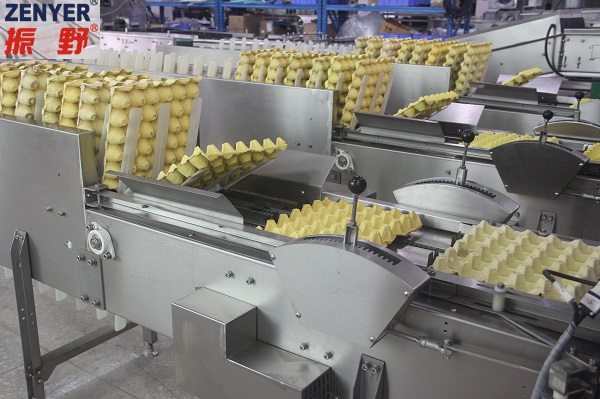 Manual egg tray sender
For ZENYER 303A egg processing line standard configuration: Only USD201,284.00
consist of :
The Accumulator & orientator & candling

Egg washing & drying

Egg grading

Manual collection conveyor (2 units)

Auto-packer (2 Units)

Option:

(Pre-order)
303A Egg processing line Brochure